At this time of year, you may be trying to organise your Christmas plans, please take a moment for the 999 Club, a south east London homelessness charity, Lewisham Borough Council's 'Charity of The Year'.
South east London Blog's editor Rosanna Head spoke to Gulen Petty, Head of Fundraising, Partnerships and Communications about how they support those sleeping rough in the community and their 999 Extraordinary Donors campaign. Gulen Petty, Rosanna Head.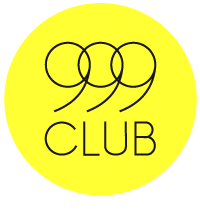 Tell us about 999club
The 999 Club is a community-based homelessness charity based in south east London. Their mission for over 25 years has been to support individuals who are rough sleeping or vulnerably housed. From their Gateway Day Centre on Deptford Broadway, they provide holistic, wrap-around services spanning advice and support service, a rehousing project, an employability service and health and wellbeing consultations.
Now more than ever, with homelessness rates across London and the country on the rise because of the Covid-19 crisis, they are committed to tackling this issue and making change count for homeless people.
Tell us more about your role with 999 Club
I joined the 999 Club in 2019, acting as Head of Fundraising, Partnerships and Communications. Previously, I spent 17 years in a completely different field and finally decided to step into the non-profit sector 13 years ago to drive positive change in the community and make a difference in the lives of the most vulnerable individuals and groups. 
I lead a small but mighty team of fundraisers working to design the short and long-term charity fundraising strategy, through multiple campaigns and initiatives In parallel, I am responsible for cultivating existing and new meaningful relationships with various partners from corporates to private donors. What I am particularly passionate about is bringing communities together working toward ending homelessness.
999 Club partnerships
The Club partners with a variety of subjects throughout the year. They have a long-standing partnership with Lewisham London Borough Council and the Mayor of Lewisham, currently Damien Egan, who has been supporting them on a number of projects. The team are proud of being chosen as his Charity of The Year for 3 years in a row.
"The role played by the the Lewisham community and residents is also crucial, it is heart-warming to see how much support and encouragement we receive – from regular donors to volunteers, to people committed to make a difference however they can, for example by running on our behalf at charity sports event, including the London Marathon. We couldn't make it without them.
The 999 Club team
The 999 Club is run by a diverse team of committed and smart individuals from different backgrounds – in total, there are about 16 employees.
The 999 Club can leverage years of combined expertise and knowledge of its employees, in the field of housing resettlement, benefit and welfare advice and employability. Their responsibilities include welcoming homeless people who visit the Day Centre and assess their needs, providing a variety of services and professional counselling or redirecting them to the most appropriate partner. Services they offer include advice and support for finding accommodation, health and wellbeing consultation and employability support.
Club projects
The team is currently running the 999 Campaign, looking for 999 extraordinary regular donors who can donate 99p or £9.99 a month to their charity. This year's unprecedented health and economic crisis has made life even more difficult for homeless or vulnerable people, with charities struggling to find the resources to fund their projects, maintain the usual level of service and run philanthropic events.
This is also why we've tried to be creative and flexible: earlier this summer, we joined forces with seven local artists who generously donated artworks to a silent auction we organised. We are extremely grateful for their support.
We have recently reopened the Gateway Day Centre, which had to close in Spring due to government restrictions to curb the spread of Covid-19. Although at the moment we provide a limited number of services, it's important that we are able to welcome back people in need and offer them a lifeline until we are back to full capacity.
As we approach the Christmas festivities, we are also gearing up for further fundraising campaigns. Please follow us on Facebook, Twitter or Instagram to stay up to date on all the latest and upcoming initiatives and projects."
What have the challenges been along the way?
Challenges have been the ever changing scene of homelessness, having to close some our services and having to operate over the phone or in a socially distanced way with our clients.
Plans for the future?
999 Club plans to continue the work in the Day Centre, to continue working closely with other organisations and to look at how they can provide emergency accommodation to rough sleepers by developing their site. Every time the team successfully rehouse a client, it is always a memorable experience.
What advice would you give to others wanting to get involved in community projects?
Thanks to widespread technology, social media and mobile apps, it is now very easy to start and run a fundraising event. Anyone can do it from their bedroom, and mobilising their friends and family can really make a difference.
You don't have to start big – every little helps to support those in need. Set some clear and realistic goals and KPIs from the very beginning, so you are able to go back to them, adjust and improve the next time.
Can people get involved with 999 Club?
Absolutely. We are always looking for volunteers that can get involved in multiple ways, from helping us with fundraising events or helping us at our Day centre, or simply spreading the word in their network and circles to support the 999 Club.
Over the years, we have collaborated with so many extraordinary volunteers, and gathered some of their stories on our website, so they can inspire others to consider volunteering as a life-changing, fulfilling experience.
Please feel free to contact them on office@999club.org to find out about the opportunities to support them.
Navigating Covid-19
Covid-19 had a severe impact on the already tough living conditions of homeless people in London and across the country. Recent figures show a 33% yearly increase in the number of people sleeping rough across London between March and June. Of them, 2,500 found themselves sleeping rough for the first time.
At the same time, the cancellation of many charity events, such as the London Marathon, and social distancing and other restrictions have limited the operations of charities and non-profit organisations, including the 999 Club. This, for example, led to the closing of our Gateway Day Centre in Deptford Bridge for several months.
With even more uncertainty on the horizon, 999 Club now need even more support from the local community, partners and donors to ensure they can continue to provide a lifeline, hope and concrete aid to homeless people in the area.
Where are your favourite spots in SE London?
I love Deptford. It is vibrant and has an amazing community feel to it.